Select the Right Pet Carrier for Your Dog
Select the Right Pet Carrier for Your Dog
As pet
owners,
we love and cherish our pets as family members. From living to playing, sharing food to sleeping with them, they are extremely special. So why should we not ensure that when we travel they travel with us in comfort and
safety?
The challenge
is finding
a pet carrier that is well suited for the pet. The carrier you decide to buy should have all the necessary features. After
all,
we would not want our beloved pooches to travel in discomfort!
The most important thing when
selecting a dog carrier from Posh Puppy Boutique is its quality
. The last thing you need is to have the strap snap or chase your pooch all over the place if the mesh comes loose. Selecting a high-quality carrier or bag is vital. Select a bag with a strap or leash attached
within the bag to keep the pet fastened but comfortable. The pet should not break free and get into any harms' way. The stitching must be durable and handles sturdy.
The pet must have ample space not to feel confined within the carrier. If you are travelling to a new city or location that would be stressful enough for the pet, so why add to the stress with
an ill-fitting
carrier. The carrier must have adequate space for toys, a blanket and a food bowl. If your pup is happy while travelling it will make the trip enjoyable for both. If you are buying a carry-on bag you need to have additional pockets for any pet items you will carry. It should have a secure storage space for your personal essentials like mobile, keys and credit cards. Having to keep them at the bottom of the bag would not be prudent, as your pooch might decide to chew on them.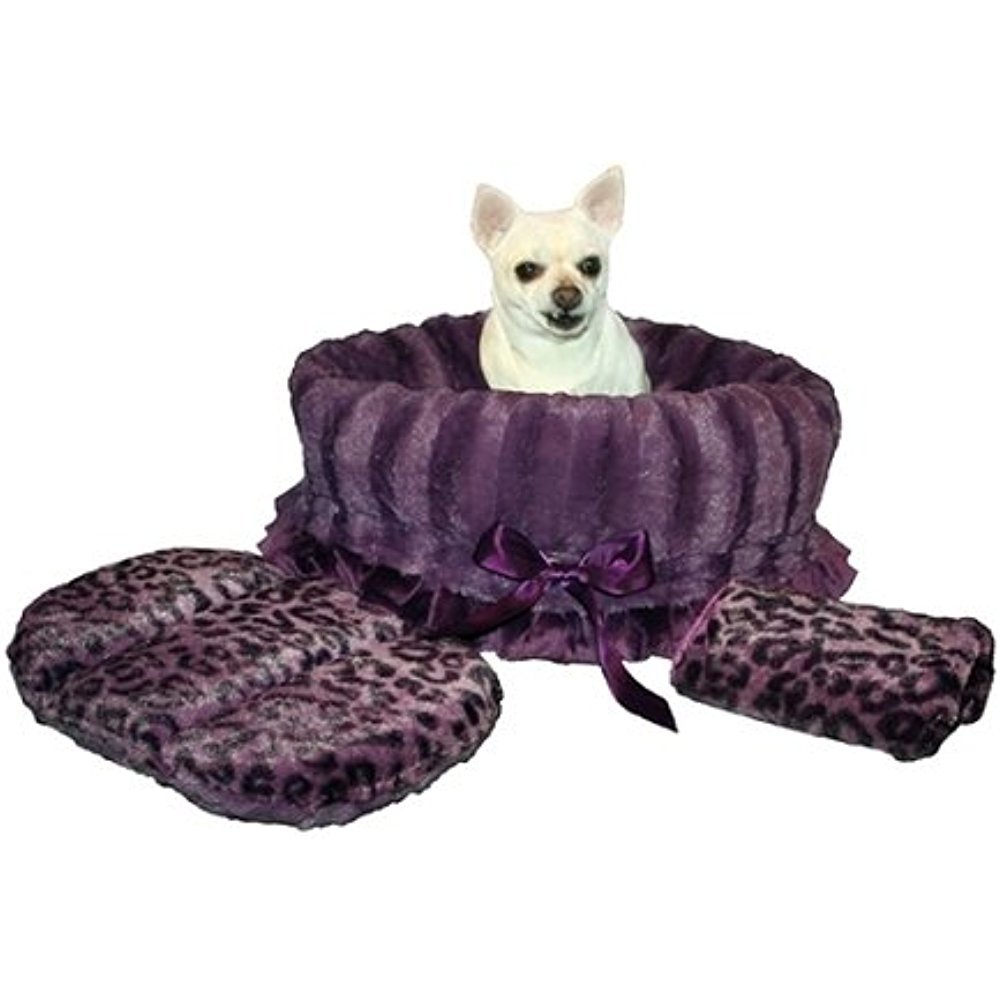 The bag should be easy to carry at all times. Anything bulky will be burdensome when travelling. The straps of the bag should be comfortable and fit your shoulders snugly. If you but a sling on or carrier bag it should be lightweight enough to carry around with your pet inside. If you plan to buy a rolling style carrier it must be of a
durable
material with strong handles. Whatever
yourchoice
you need to take both your pet's comfort and your own into account, before buying a carrier.
Another aspect to consider is that it should be secure but offer easy access to your pet. There may be times when either of you
needs
each other for comfort,
to
ensure that getting to him is not a hassle. Mesh is a good option as the pet can see you and get decent ventilation. Try to avoid carriers with multiple zips as these can be a hassle.
Poshpuppyboutique.com offers a wide range of pet carriers suited to all breeds of pets. These include faux fur, backpack, canvas style, rolling, leather and luxury carriers among others. Measure your pet and find a carrier with the right dimensions suited for your beloved pooch.