Designer pet carriers to make your outdoor fun with pets breezy
Designer pet carriers to make your outdoor fun with pets breezy
Are you planning for a vacation? Do you want to take your four pawed friend to a trip? You will need a proper arrangement to take your dog on a vacation as all the transport services demand a dog carrier to keep your dog safe on board. It is a must-have accessory for the dog parents who like to enjoy spending the holidays in a tourist destination.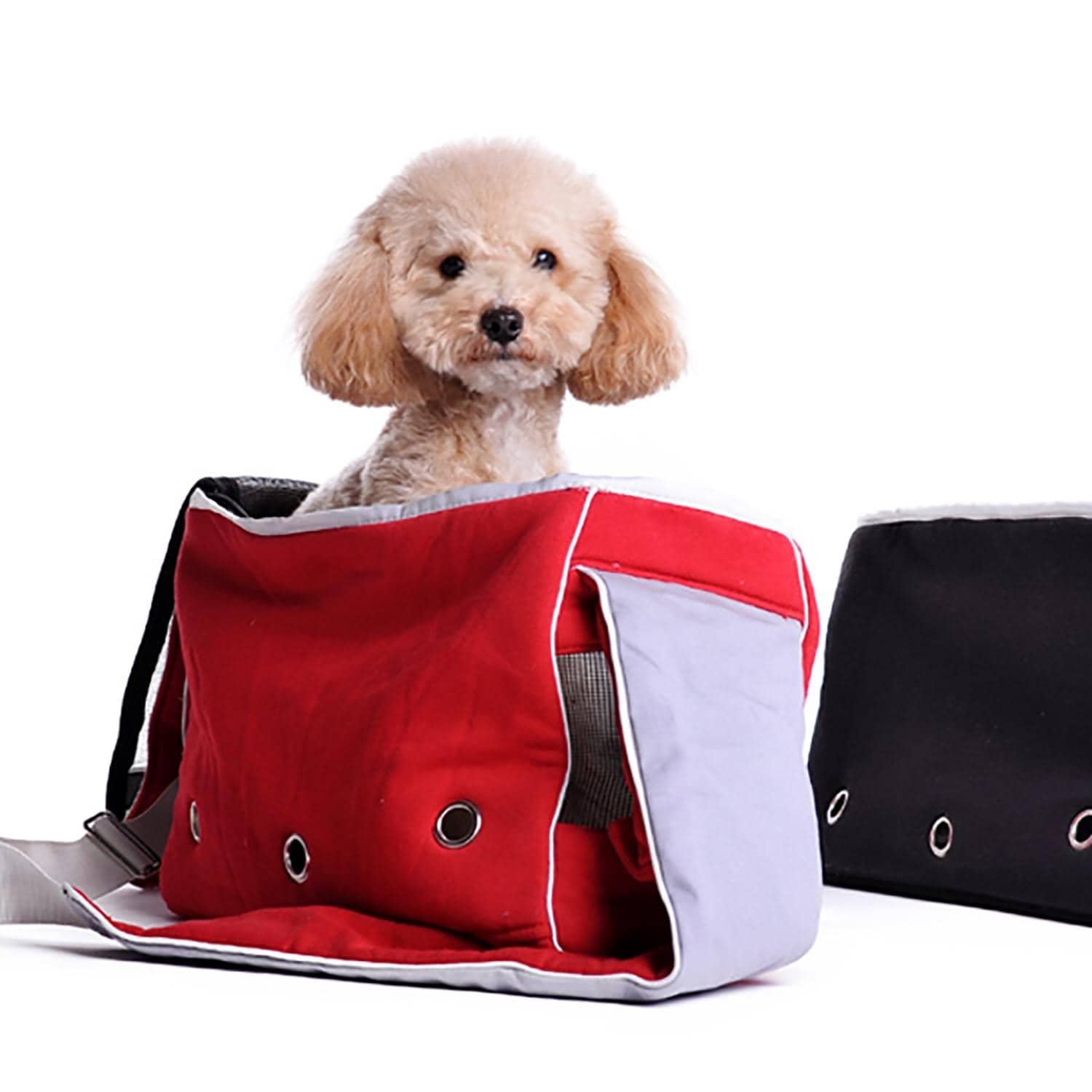 Exclusive
designer pet carriers
You will have to carry an extra accessory for your pet while vacationing in a destination with your pet. Behold the dog parents! The Posh Puppy Boutique presents the best collection of designer pet carriers which will give a rich feel you always admired. These bags will keep your pet comfortable and help you enjoy the vacation time perfectly.
This is a perfect style to carry your small pet friend on your back. These backpack designs are very comfortable for the dog and the owner to carry during a hiking or trekking venture. There are excellent designs available for medium sized and larger breeds also. The aesthetic breathable material keeps the dog cozy and comfortable inside.
If you own a small breed then this is the right choice for you to carry. These carrier bags can be easily handled. You can carry them on your shoulder as well. The bags have an aesthetic design to provide fresh air and ample space for the dog to rest.
These containers come in a velvety material that imparts extra warmth during the winter days. The top open design gives ample room for the smaller and medium sized breeds to enjoy a nice time in the cars. The elegant designs are quite presentable and make you look like a chic dog parent.
The leather carriers come in the form of small purses or big containers for the dogs. These carriers are extremely sturdy and can be easily cleaned. The faux leather carriers give a rich look too. The majority of the designers have their fashionable products in this line. These products are chosen to add a fashion statement to a parent's personality.
These carriers are built add comfort to your pet's life and add luxury to your style statement. These carriers are used by the celebrities to carry their exotic breeds in the public. These bling items are what you need to add to your pet collection and make a brilliant presentation.
These are the carrier items recommended by the airline services. You can take your pets and board a plane when you have one of these carriers where your dog will remain safe. Some of the items also come in a designer collection category.
It is very useful for the pet parents to carry their pets using the rollers at the bottom. You can easily carry your dog on a flat surface without burdening your arms and shoulders.
All the items are specifically developed to suit your dog and impart comfort. Find the best designer pet carriers in these categories to become the hottest dog parent in town.